Mill Dene Garden, School Lane, Blockley, Moreton in Marsh, Gloucestershire, GL56 9HU
Tel: 44(0)1386 700457 | Fax: 0705 361 6982 | Email: info@milldenegarden.co.uk
Web site design: Eagle Design Ltd | www.eagledesign.net | 0845 2308955
Mill Dene Garden - Hidden in the Cotswolds - +44(0)1386 700457

'Everything I should Have Known Before I Started'


Monday 13th May 11am to 2.30pm
RHS event : non members welcome. £60 member, £80 non member includes light lunch and tea/coffee


Wendy Dare, owner and creator of this 2.5 acre Cotswold garden will take you on a tour of the garden whilst giving a brief history of the garden, how it was found and developed with sympathy and humour.
Suitable for the raw beginner, but also for the more mature gardener.
To book call 01386 700457 or e-mail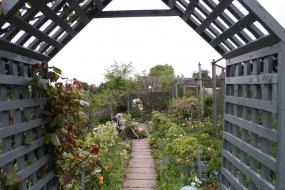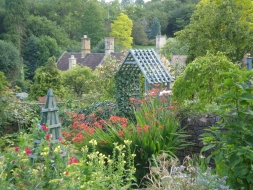 School visits
can be arranged with pleasure. Please ring Wendy Dare to arrange.